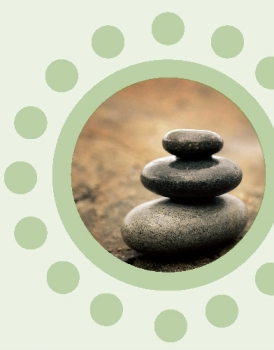 services
intuitive healing
You have Spirit within you; you are an expression of the Divine. You also have a team of 'holy beings' such as: Goddess, Archangels, Ascended Masters, angels, guides and departed loved ones around you according to your own beliefs to help heal and guide you. You receive messages and healing for your mind, body and soul about any area of your life or past lives. I use my gifts of clairvoyance, psychic mediumship and intuition to connect with your soul and team to give you messages and healing from them and Spirit. Whether you are a woman, child or man, you are reminded of who you truly are and reconnected to your beautiful soul and Intuition. With my hands, unwanted energy is removed and healing energy given, revealing your bright light so you can shine brightly.
Learn more »
Spiral/Christess Healing
Spiral/Christess Healing is a profound and thorough healing direct from Goddess, The Divine Feminine. It is for women, men and children balancing both our feminine and masculine energy. It works at a soul, mind, body and heart level. Every one has a divine blueprint and code for each incarnation and Christess Healing holds your unique code and frequency bringing you back into alignment. Sometimes Mary Magdalene guides us too as it was She who, with Jesus, used this healing for all who sought it. It starts at the heart and resonates throughout the body, mind, heart and soul healing from this lifetime and past lives.
intuitive coaching
Intuition is our GPS. It's our soul speaking to us without the interference of the ego. When we follow our intuition it can guide us to miracles, healing and transformation. We wouldn't want to miss out on that, would we!
Learn more »
* NEW REVISED PROGRAM *
bright shiny soul program: because we are one
Reconnect, Reveal, Renew and rock this world! Say hi to your soul because regardless of what you think about yourself, you have one. Join me for a deep, inspiring, transformational and fun program or in-depth one to one coaching. Live the life you want and shine as brightly as you choose to…
Learn more »
NEW! bright shiny soul sacred retreats and tours
Within the sacred spaces of the world renown Chalice Well Retreat, Avalon (Glastonbury), Stonehenge and Avebury, reconnect to your soul, intuition and team of angels and guides. Immerse yourself in England's ancient spiritual centres to heal and reveal the true you - shining brightly, even through your challenges.
Learn More »
hypnosis
You already have all the answers to everything inside you. However, you may not be conscious of it. Allow me to guide you to access healing and information from your own mind through hypnosis. Whether it be for curiousity, or to help change something in your life that no longer serves you, hypnosis can offer answers and deep healing from trauma and experiences from this life time and past lives.
Learn more »
mediumship
Sometimes departed loved ones connect with us,especially those that have decided to be a guide for us, or those that have recently passed over and want to help us heal from our loss…
Learn more »
angel parties
Celebrate the Angels, fairies, guides and the wonders of our universe by arranging an Angel or Fairy party for you and your friends…
Learn more »
bright shiny soul healing circle
Every month, at The Goddess Hall in Glastonbury, I facilitate, guide and channel for an inspiring, transformational and fun evening of communication with the Spiritual Realm. I also guide you to receive messages and healing directly. Occasionally I travel and run them in other locations around the world such as Vancouver, Canada.
Learn more »
speaking
If you are looking for a spiritual/transformational speaker, then check out my style…
Learn more »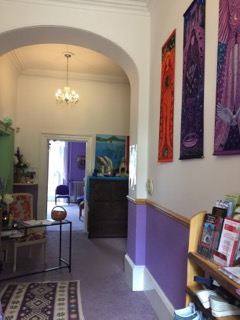 where to find me
in person sessions
You can find Rachel in-person at the beautiful, unique and sacred Goddess House Healing Temple, Magdalene Street, Glastonbury
phone sessions, Zoom, Skype, Facetime sessions
and email questions are all available. Wherever you are in the world Goddess/Spirit, your angels and guides are always with you and can communicate and heal you through me. Skype name:racheleharris
Gift certificates can be bought for Intuitive Healing, Mediumship and Bright Shiny Soul Program.