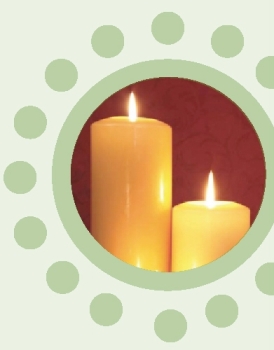 bright shiny soul program
Reconnect, Reveal, Renew and rock this world! Say hi to your soul because regardless of what you think about yourself, you have one. And when you connect to it, wow do you shine!
Join me for a deep, inspiring, transformational and fun program or in-depth one to one coaching. Through me, allow your Spirit to heal and reveal your bright shiny soul. Develop your intuition and let it guide you to miracles. Let go of pain, hurt, restrictive thinking, habits and patterns. Be free to live the life you want and shine brightly even through your life lessons. You are soooooo worth it!
See Events/Workshops for upcoming Program and Sacred Retreat dates.
This popular and renowned program teaches and invites you to:
Learn to sense, increase, trust and follow your inner wisdom and intuition
Enjoy daily healing meditation
'Meet' Archangels, Ascended Masters and some of your angels and guides
Access your Akashic records and heal from the origins of your restrictive thinking (life lessons) from this life and other lives
Discover your life purpose
Receive a personal healing with Rachel
Learn to give readings with/without cards
Become your authentic self and live the life you want
Access compassion, forgiveness, unconditional love and light
Create more miracles in your life
Learn tools to connect daily to Spirit
Play, laugh and have fun!
Enjoy some inspiring (and funny) videos and music
Receive a Bright Shiny Soul Program Certificate
After completion, be eligible to apply for Bright Shiny Soul Practitioner Course
The two-part program covers 6 principles to transform your life and shine brightly:
bright shiny soul program part 1 – awake and intuitive!
Principle one – Yes! You have a soul, angels, guides and intuition! Includes:
Guided grounding meditation and meet some angels and guides
Who are our angels and guides, what do they do and how do we connect to them?
Channelled healing meditation including daily clearing tools with Archangel Michael and Archangel Raphael
Intuition! What is it and how to develop it?
Intuition Game – How do you receive your inner guidance?
Readings with and without cards
Silent meditation- listening within
After completion of part 1, you will receive a certificate, enabling you to qualify for part 2.
bright shiny soul program part 2 – transformed and shining!
Principle two – Be your self, everyone else is taken! Authentic self and constructed self. Includes:
Presentation and discussion about what is the constructed self and authentic self
Introduction to our restrictive, constructed story.
Perception – what is it and how we can change it
Seeing and being seen exercise
Visit to our Akashic records and seeds of our constructed self healing meditation with Archangel Michael
Journal time
'Poor me' letter and healing exercise
Authentic self – bright and shining meditation
Principle three – S*** happens! "Keep Calm", connect and find the gifts in the shadows. Includes:
Grounding, calming guided meditation
Concept of Spirit always being there
Further discussion on Perception. Invitation to change our perception and therefore, our reality, on what took place. How does it feel?
Gratitude – focus on what is good in our life and what we have learnt
Sacred Wounds Healing Meditation
Personal healing through Rachel from Archangels or Ascended Masters
Journal time
Principle four – The F Word………..Forgiveness and letting go. Includes:
What is Forgiveness?
How to let it go?
What is Compassion?
Perception. Yes, again!
Forgiveness/Heart Compassion Healing Meditation with Mother Mary, Kuan Yin, Mary Magdalene and/or Jesus
Personal healing through Rachel from Archangels or Ascended Masters
Journal time
Letter to someone else and forgiveness exercise
Principle five – Miracles Happen! Create and manifest miracles in your life now! Includes:
What are Miracles?
How to notice and create them
Manifesting miracles exercise
Law of Attraction
Law of Allowing
The power of gratitude
Guided gratitude meditation
Silent meditation – What does my soul want me to know now?
Principle six – Living the dream! Let your spirit guide you daily. Includes:
Chakra Clearing Healing Meditation
Commitment – what are you committed to?
Guided Meditation to Akashic Records to find out next steps/life purpose with Archangel Michael
Journal time
Silent meditation – What does my soul want me to know now?
Your own daily plan
After completion of a 3-month journal, recording daily 'practice' or tools to living authentically and shining brightly, and answering how life has changed for you, you will receive the Bright Shiny Soul Program Part 2 certificate. Once you have received that and Part One certificate you are qualified to take the Bright Shiny Soul Practitioner certification course. Coming……………... when Spirit tells me!
Gift certificates can be bought for Bright Shiny Soul Sessions, Multidimensional deep soul Healing and Mediumship. .