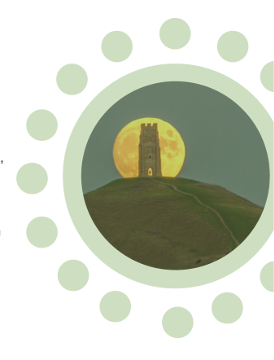 bright shiny soul sacred retreats & tours
Within the sacred spaces of the world renown Chalice Well Retreat, Avalon (Glastonbury), Stonehenge and Avebury, reconnect to your soul, intuition and team of angels and guides. Immerse yourself in England's ancient spiritual centres to heal and reveal the true you - shining brightly, even through your challenges.
Let your intuition guide you. Let go of restrictive thinking, habits and patterns. Allow the lay lines and energy of the ancient earth in these sacred places guide you to reveal, heal, transform and inspiring you to shine brightly.
This once-in-a-lifetime retreat invites you to:
Discover the history and energy of England's sacred spaces
Stay at the world renown Chalice Well retreat
Meet some of your angels and guides
Rediscover your inner wisdom, intuition and inspiration
Learn to give readings with/without cards
Receive a personal healing from the Ancient Goddesses of Britain, Ascended Masters and/or Archangels through Rachel
Enjoy daily healing meditations in a sacred location
Become your authentic self and live the life you want
Create more miracles in your life
Learn tools to connect daily to Spirit
Play, laugh and have fun!
Complete Parts 1 and 2 of Bright Shiny Soul Program and receive a certificate
After completion, be eligible to apply for Bright Shiny Soul Practitioner Course
It is an honour to share my insight and healing gifts to guide you through this transformational Bright Shiny Soul Program. You will enjoy healing, relaxing and profound meditations, revealing exercises, fun games and tools. As a Priestess of Avalon from a parallel life and studying to be one again in this life, it is a very special and powerful place to me and the perfect place to host my first DreamRetreat location.
See Events/Workshops for upcoming Sacred Retreats.