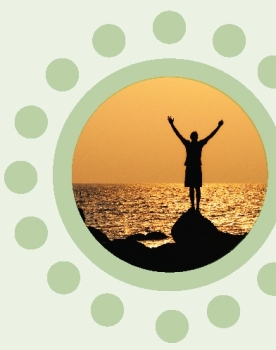 happy clients
My angel reading was emotional, instructive, and helped to guide me through the next months of my life. Rachel Harris has exceptional insight into the being, and was able to summon palpable angel energy into the room. Although I am generally a bit of a skeptic, Rachel's personal reading made me a believer.
- Christina
---
Rachel's gifts as an intuitive and a healer are extraordinary. Whenever I am feeling muddled about a decision that affects me or my family, I consult with Rachel (and my Angels!). She provides clarity and reassurance with many suggestions on how to best make my decision and learn how to trust myself. She also has provided me with many tools on how to better live my life (with the help from the Angels, of course!) and how to trust my intuition more. Rachel has helped me to feel less alone and more empowered in my life. Rachel is an excellent communicator who relays the Angels' messages with accuracy and sensitivity.
- Stephanie
---
Thank you Rachel for your professional and relaxed Angel Healing session. The messages that I received from my angels during your consultation have helped me on my journey both at work and in my personal life. I now have the confidence to articulate my needs and trust my intuition.
It was during an Angel Healing session with Rachel that I received one of the most important messages that has helped me on my journey.
Unbeknownst to Rachel I was at crisis point. I was ready to walk away from my very rewarding and wonderful job, due to just one aspect of my work, which seriously conflicted with my own moral and religious beliefs. Every shift was a dilemma about how I would manage the 'situation' if I were forced to do something that I knew I just could not do. I did not have the confidence to approach my manager to voice my concern or to offer a possible solution. I thought I would be told to leave, even though I knew that this would have to happen soon if things weren't resolved quickly.
It was about half way through my consultation, that Rachel told me there were a nun and a priest waiting to talk. Rachel invited them forward. Their message was simple. They told me that everything was ok, that I was not doing anything to be ashamed of and I was not to be afraid to speak my mind. My next shift I went to see my manager and openly expressed my dilemma and offered a possible solution. To my utter surprise I was wholly supported and now I do every aspect of my job lovingly and confidently, knowing that I have the support of my angels and God guiding and supporting me every step of the way.
- Lisa
---
Rachel has an amazing ability to support those who come to her in clarifying those unknowns about ourselves. You know those inner promptings that are there but we don't pay attention to. Her ability to channel guides, angels, and those who have passed is phenomenal.
I am a psychic myself and had stopped seeing others years ago, with Rachel I know I'm receiving information that I myself am currently unable to tune into. Rachel has supported me in re-identifying my guides and giving me new information in how to access my own angelic supporters. I have felt great value in my sessions with Rachel and count her among one of the best channels that I've worked with in several years.
These are challenging times for those spiritual seekers on the planet right now and Rachel is a blessed being with an amazing gift.
Thankfully she has chosen to share her gift with others. Have an Angel Healing session or reading with her and you'll never think of yourself in the same way
- Katherine Potter, Life Coach and Inspirational Speaker
---
My friend Susan heard Rachel's name mentioned on Coast to Coast radio. She checked out the website and felt so uplifted and inspired that she emailed the link to me. She thought maybe I would feel inspired too. Susan is an Angel. I clicked on the link and seen this beautiful fairy. I was feeling particularly faithless in that moment having just lost my job, facing eviction, looking for work, trying to feed myself and my pets that I decided that I would email her and ask for a prayer for strength and truthfully did not expect anything back. I received an email shortly thereafter from Rachel, filled with messages of hope, compassion and guidance. She asked if I would be her first recipient of a program she had created, Reconnect Healing's Community Program. And so it was that I gratefully accepted this wonderous gift and we met a few weeks later.
Thank you so much for the beautiful Angel Healing on Wednesday, February 11, 2009. This most generous and heartfelt gift will never be forgotten.
I am becoming more aware of how Spirit truly brings people and situations together, if we just trust and allow life to unfold, if we have the courage to Surrender and be with what is even if "what is", appears to be our darkest hour.
You truly are a Fairy and an Angel, a gifted, joyful channel. Thank-you for shining a new light not only on my current situation but also you have provided me with a sense of clarity and clearing on a dilemma, well a number of dilemma's that have plagued me for what I believe to be many life times.
I have re-written this letter to you a number of times trying to find words to adequately describe what our meeting meant to me. Your very presence emanates the vibration of Love and Joy. It was like observing Spirit flowing freely, beautifully, joyfully, through phycial form. Yet, truthfully I felt completely separate from it. This separation is like a solid line down the middle of a dark road, it has been with me many lifetimes. It is only in the presence of pure love, pure light, that it can be seen as an illusion.
In my mind's eye as I was sitting with you during our session I could see sparkly, danciny rays of light flowing into your crown and throughout your being. This is my new memory of truth, of oneness, of reconnecting to Source, of no separation. When I feel fear I see that funnel of light, that clear channel and I know that I too am that.
With Love and a Grateful Heart,
Cheryl - First Recipient of Community Program
---