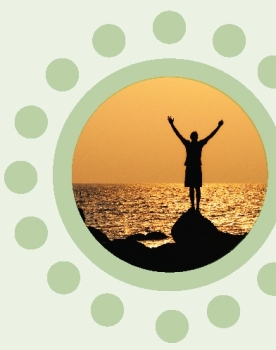 community programs
Rachel, Intuitive Healer is dedicated to sharing the wisdom and healing of Source, our own amazing spirit, angels, guides, fairies, ascended masters and departed loved ones. I joyfully offer free Intuitive Healing sessions, readings or workshops to a variety of individuals and organizations.
When you buy an Intuitive Healing session you help others who cannot afford one to experience a Healing.
It is an honour to be working with a courageous and inspiring five year old boy, Sunny and his Mom, Jae. Both have a rare, lifetime genetic disease called Hypophosphatemic Rickets, primarily affecting the bones, teeth and kidneys. This disease causes chronic bone pain and teeth abscesses, bowing of the legs, deformity of skull, cranial pressure, lower growth rate and week bones. Sunny is a brave and loving boy who has lived with discomfort and pain since the beginning of his life. His Mom, Jae says "With community support, prayers and holistic therapy, Chinese medicine, as well as the new medicine, we hope to get Sunny growing healthfully and with less pain and be able to keep his teeth and also support his kidneys."
They regularly travel from Vancouver Island to the lower mainland for treatment and therapy with Rachel, Intuitive Healer and other health and healing professionals. Treatments strengthen the kidneys, arrest teeth abscesses and loss, relieve bone pain and assist in bone growth/density. Jae also says:
"Rachel Harris has been an invaluable blessing to myself, my family and all my friends that I have inspired to meet with her. She has facilitated and inspired great leaps of spiritual, emotional and physical growth and healing in our lives. My son Sunny and myself have a rare and genetic bone/kidney disease called Hypophosphatemic Rickets and have lived with a lot of physical pain and dental and skeletal issues. The severity of pain has diminished, the hope of restored balance within the kidneys and bones has taken more of our focus now and we have learned how to access healing every day. We are so grateful for Rachel's assistance on our healing path and look so forward to our meetings with her."
Thank You so much! Love Jae Lazar"
I am very grateful to be making a difference in their lives as a channel for healing. It is Source, their own beautiful spirits and their team of Archangels, angels and guides who heal.
To apply to our Community Program, please email info@rachelintuitivehealer.com with your current situation and details.
Gift certificates can be bought for Intuitive Healing, Mediumship and Bright Shiny Soul Program.