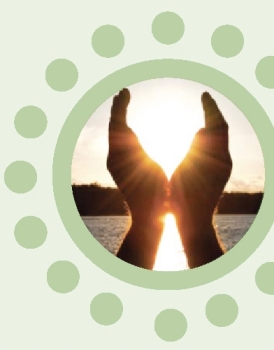 about rachel
Rachel, Intuitive Healer ATP® (Angel Therapy Practitioner®) is a gifted intuitive healer, clairvoyant, professional certified medium and hypnotist, published author and a Mum. She is certified by renowned author and Angel Therapy teacher, Doreen Virtue PHD, of Angel Therapy.com. Rachel has also trained at the North Shore Centre of Spiritual Living (formerly known as the West Coast Institute of Mystic Art) in North Vancouver and Vancouver's Langara College, qualifying in psychic development, mediumship, Healing Touch (Levels 1 and 2), Reiki and clairvoyance studies.
Rachel has also trained with the internationally renowned Transformational Speaker, Gail Larson.
Rachel ia also a Certified Hypnotist having completed the Omni Hypnosis Training Centre's Basic-Advanced training and examination and is a member of the National Board of Hypnosis Education and Certification.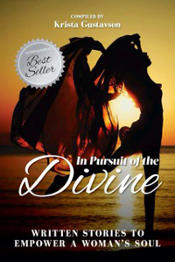 Her anthology book In Pursuit of the Divine made an Amazon International best seller!
Rachel is currently training as a Priestess of Avalon with the world renown Goddess Temple Teachings in Avalon, Glastonbury England. She has completed her first year and is a dedicated Sister of Avalon.
Rachel is dedicated to helping people heal themselves and reach their full potential as a joyful, loving, peaceful and powerful being. She also has the gift of channelling, which she uses in all her services. In her Bright Shiny Soul program and coaching sessions she channels the healing meditations and intuitive healing directly from Archangels, guides and Ascended Masters such as Jesus, Buddha, Kuan Yin and Mother Mary.
"My life purpose is to heal and reveal people's true self, life purpose and bright soul to them. With my hands I remove unwanted energy and put light in. I reconnect children, parents, families and individuals to their own great power, intuition and unique gifts given to each and every one of us and to their Source, Spirit and 'celestial team' of angels, guides and departed loved ones. I am guided to help heal people from injury, sickness, tragedy and unhealthy habits and occurrences from this lifetime and past lifetimes. I am honoured to help you, or someone you love, feel whole, complete and connected to Source, Spirit, soul, intuition and 'celestial team' so you or those you love can shine brightly. When you are ready I also gently and safely take you into your shadows to find the gift that is in each of our challenges. It's how we learn and grow so embrace those shadows, don't fear them. We can then shine even more brightly and be limitless."
Rachel also works with Goddesses, Archangels, Ascended Masters, angels, departed loved ones and many different guides including power animals, elementals and nature spirits. She works with your own team of holy beings.
"There is so much help around us, it amazes me. If we can open our hearts and minds, even to a fragment of these immense possibilities, then we can begin to heal ourselves, others and situations to the benefit of all of life, here on earth."